FIDDLE NOIR
African American Fiddlers
On Early Phonograph Records 1925-1949

OLD HAT LP 5001
12-inch Vinyl Disk, 180-gram, monaural sound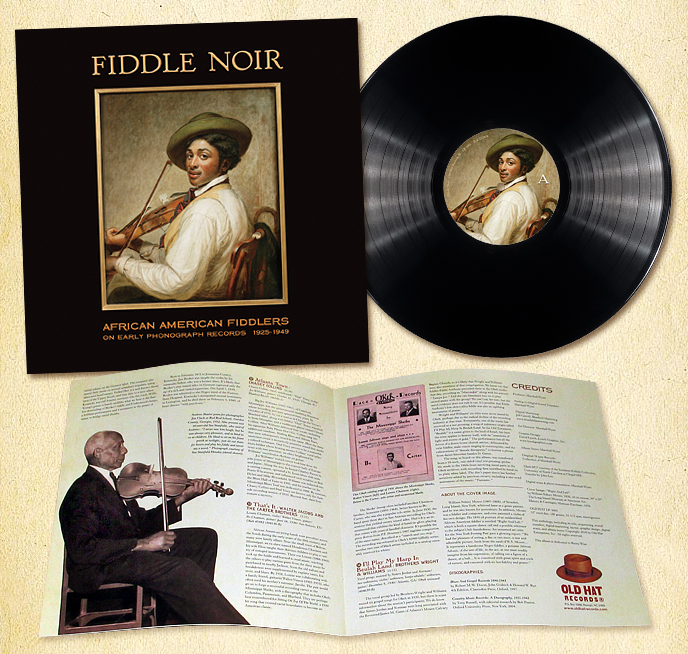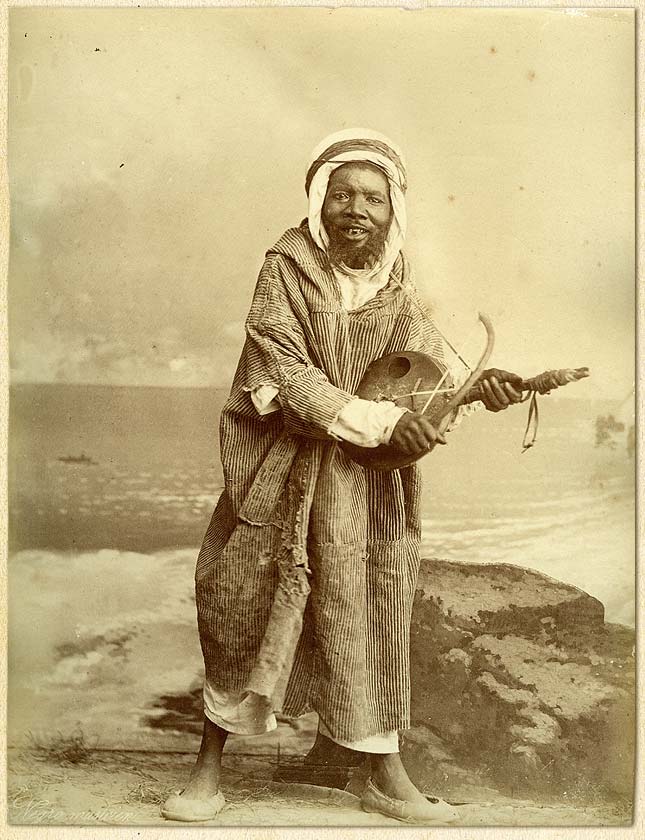 Old Hat Records is pleased to release its first LP vinyl record, an anthology of vintage fiddle music entitled Fiddle Noir. The album showcases the work of African American fiddlers who recorded in the second quarter of the 2oth century, 1925-1949. Many black musicians active during that era came from a string band tradition rooted in the previous century, when the violin was "king of instruments." Even so, African American fiddlers were seldom documented on early phonograph records, due to industry marketing strategies that generally excluded them. Those few who did record created a compelling body of work - soulful blues, country dance tunes, folk songs, ballads, rags, breakdowns, and sacred numbers.
Fiddle Noir gathers 14 examples of this rare music, each remastered directly from the original 78 rpm shellac disks. Artists include Andrew Baxter, Eddie Anthony, Edward Lee Coleman, Charlie Pierce, Will Batts, Jim Booker, and other masters of the instrument. The album comes with an 8-page full-color booklet with history, photographs, and discography.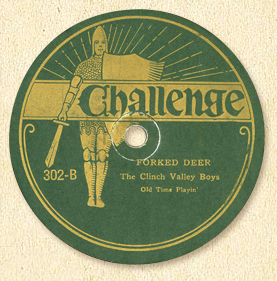 ---
SIDE A
1. BILL CHEATEM James Cole String Band
2. NECK BONE BLUES Jack Kelley
3. FATTENIN' FROGS Mobile Strugglers
4. STEEL STRING BLUES Instrumental Trio
5. MIDNIGHT SPECIAL State Street Boys
6. WARM WIPE STOMP Macon Ed and Tampa Joe
7. I SEEN MY PRETTY PAPA STANDING ON A HILL Eva Parker
SIDE B
8. ROLLING MILL BLUES Peg Leg Howell
9. MY BUSINESS AIN'T RIGHT Memphis Jug Band
10. BAMALONG BLUES Andrew and Jim Baxter
11. FORKED DEER Taylor's Kentucky Boys
12. ATLANTA TOWN Chasey Collins
13. THAT'S IT Walter Jacobs and the Carter Brothers
14. I'LL PLAY MY HARP IN BEULAH LAND Brothers Wright and Williams