Mamie Smith
Publicity Photograph by Apeda Studio, New York, circa 1922
Stamped on reverse: Mamie Smith And Jazz Hounds New York City
8" x 10" sepia-tone print, Collection of Old Hat Records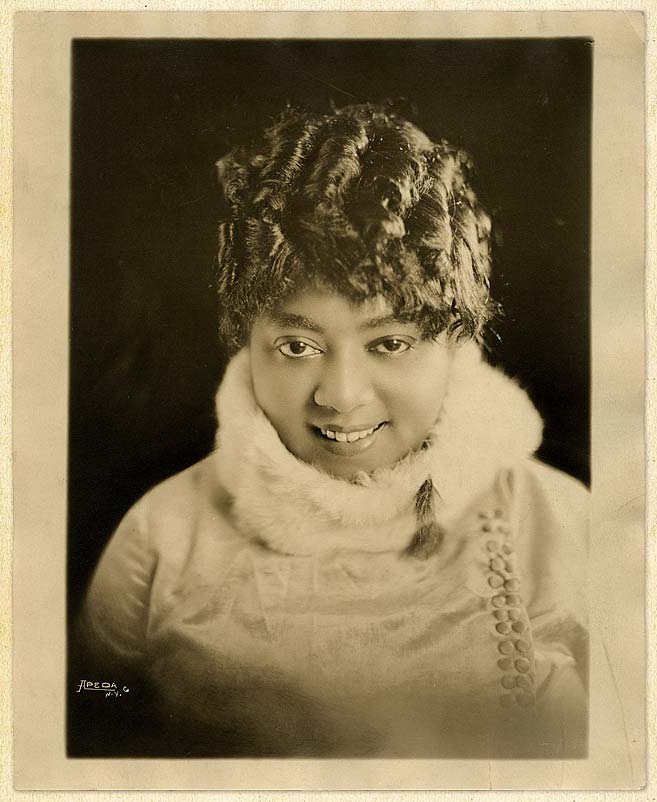 Mamie Smith (1883-1946) built a long career as a vaudeville singer, recording artist, and motion picture actress. Her landmark 1920 recording of "Crazy Blues" is the first vocal blues recorded by an African American, and its phenomenal success launched an industry-wide search for black talent. The song was penned by band leader Perry Bradford, who secured a contract for Smith at Okeh Records and supervised her first sessions. Smith made her final disc recordings in 1931, though she sang in several motion pictures released in the early 1940s.

This publicity portrait was probably shot in 1922, at the peak of Mamie Smith's fame. The photograph was made by Apeda, a large corporate studio based in New York that specialized in sports and theatrical portraiture. Founded in 1906, the studio finally shut down in 1990 after running afoul of the Environmental Protection Agency for chemical pollution.