String Band Tintype
Photographer unknown, probably 1870s
Vintage Tintype, 4 1/4" x 5 1/2", Collection of Old Hat Records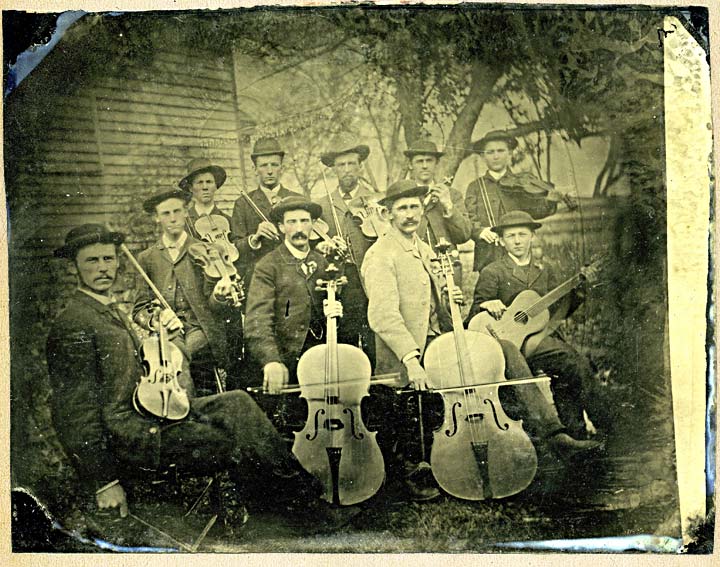 Here a string ensemble poses in an outdoor setting, possibly a church yard, with seven violins, one guitar and two 'cellos. The men's town coats, hats, and tied cravats are consistent with American fashions of the 1870s. This tintype was acquired from an antique dealer in Virginia, so it's possible the picture originated from that part of the country. No further details are known.
Tintypes (or more accurately, ferrotypes) were introduced in the United States in 1856 and remained popular throughout the 1860s and 1870s. The process created photographic images on thin sheets of black enameled iron that were chemically sensitized. Tintypes were quicker, easier and less expensive to produce than previous formats that used glass plates, and first made photography widely available to the working class. They also allowed for more relaxed poses in a variety of settings outside of a formal studio.